Advantages of Choosing a Minibus Over Other Modes of Transport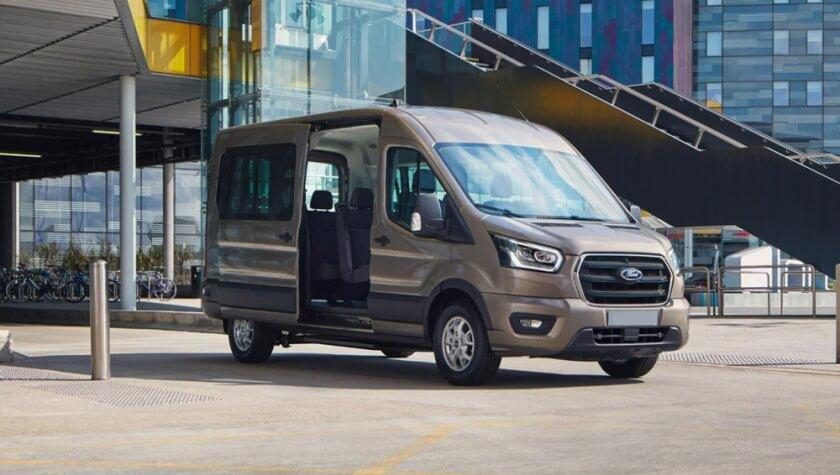 Be it city-wide rendezvouses or long road trips, choosing the correct mode of transportation can make all the difference. Public transit options like buses, trains, and airports have their own pros and cons. Airplanes can quickly get you from one country to another but demand that you loosen your pockets, trains offer comfort but offer only fixed routes; and while buses offer more accessibility, they can be a bit dicey on comfort. Minibuses, on the other hand, offer a balanced proportion of time, money, and comfort.
It is no rocket science to see that when travelling in groups or as a family, minibuses are the best way to commute. Comfort, ease, and accessibility, along with cost-effectiveness, are a few of the reasons why schools, organisations, and big companies prefer minibuses over any other commuting option. In this blog, we will look at the advantages of choosing a minibus over any other public transit or even a private car.
Ease and Comfort
This is probably the biggest amenity a journey could offer, and minibuses are designed to offer exactly that. Minibuses offer comfortable and spacious transportation. Facilities like relaxing seats, wide leg room, luxury amenities, private spaces, air conditioning, reading lights, and curtains make the travel experience joyful and hassle-free. Minibuses offer comfort and luxury like no other mode of transportation, so that you reach your destination energetic and refreshed.
Easy on the Pockets
Given the fares of taxis and cabs, it can seem like minibuses are expensive. In fact, it is the other way around. When looking at the seating options in a minibus, the divided cost amongst the passengers is reasonable. A usual minibus can commute anywhere from 9–16 passengers at once; it will take around 4-5 cabs or taxis to do the same job. When booking multiple cars, not only does the comfort gets compromised, but the boot space also plays an additional role. Furthermore, parking expenses and tolls can also add up to a hefty amount. Minibuses completely eradicate these concerns. You can make an inquiry with Kent Minibus Hire to make sure that you get the best possible price on your minibus rentals.
Efficiency
Minibuses are created and used to drive groups of people in an efficient and comfortable way. Not only do they reduce the hassle of multiple vehicles and space, but they also save time. Minibuses harbor professional drivers who are legally validated to drive the vehicle. Along with that, minibuses are permitted to utilize the bus routes and lanes, keeping you away from any unwanted traffic jams or congested spaces and essentially, saving you hours.
Accessibility and Flexibility
Unlike any other mode of transportation, minibuses offer the advantage of choosing your own schedule for departure and arrival. You can also rent a minibus for a set number of hours if you feel uncertain about your schedule.
Additionally, with minibuses, the flexibility of planning your own itinerary and routes is always encouraged. During a long journey, you can make your desired pit stops or visit a food joint along the way. With minibuses, it is easy to make any sudden or major changes to your travel plans. There are technically no limitations. Minibuses are like your own private vehicle—just a little bigger and more spacious.
Environment Friendly
Minibuses are said to leave fewer emissions than any other transportation. Their per-passenger emissions are lower than those of a private car, making them the greener and better option. When talking about public transportation, not only do minibuses offer better mileage, but they also leave a smaller carbon footprint throughout the journey. Additionally, it is mandatory for all the minibuses to go through strict parameters to ensure maximum compliance with the laws surrounding them.