5 Of The UK's Best Theme Parks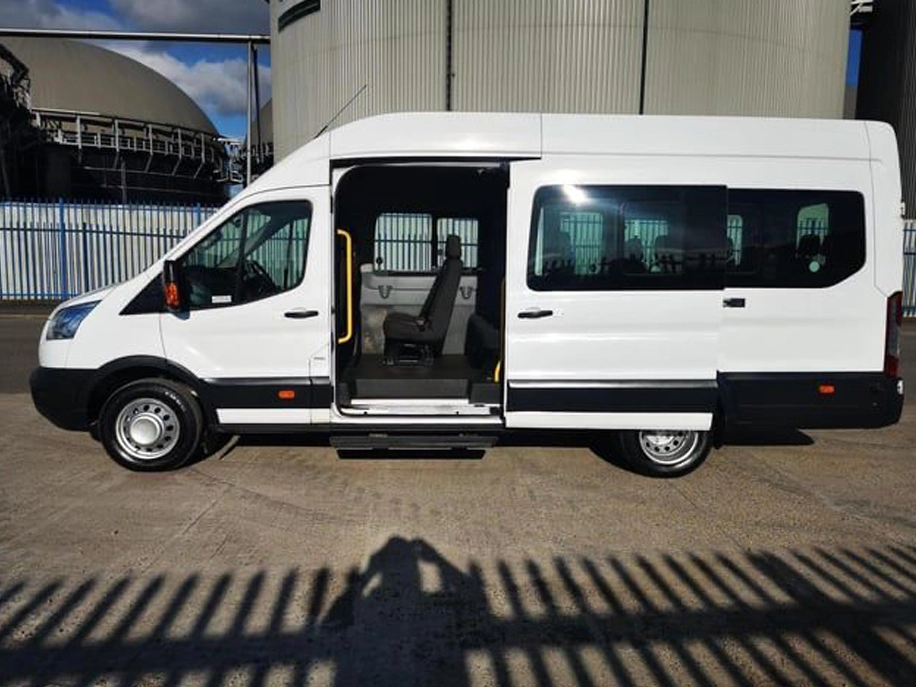 When it comes to family-friendly adventures, there is nothing like a thrilling day out at a theme park. Despite most of their excitement around kids, theme parks cater to adults and children. Be it delightful children-oriented rides or heart-pounding roller-coasters. Uk boasts an impressive and wide array of theme parks nationwide. This article will discuss a few of the top 8 theme parks in the UK for a blood-pumping outing.
Drayton Manor Theme Park
Staffordshire's Drayton Manor is a theme park and a zoo. It covers around 180 acres of land and attracts 1.5 million people each year. It was earlier owned by the Bryan family and then taken over by the Looping Group. The park features an array of rides that are fit for a family, like Flying Dutchman and Accelerator. It houses thrilling attractions like Markstorm and Apocalypse. Additionally, it has Shockwave and Stormforce 10 as coasters with over 25 other rides. The zoo in the vicinity spreads over 15 acres with various animals.
Thorpe Park Resort
Located in Surrey, Thorpe Park Resort is owned and operated by Merlin Entertainment. Inaugurated in 1979, I house over 30 thrilling rides. It also has a record-breaking roller coaster named Stealth. Additionally, it has a coaster inspired by The Walking Dead, SAW and VR (virtual reality). The park also hosts several live events regularly. Furthermore, the Thorpe Park Resort is in talks about adding more rides and adventure to its exhilarating experience.
Gulliver Theme Parks and Gulliver World
Gulliver's Theme Park Resorts have a renowned presence all over the UK. The Gulliver Kingdom is their original attraction which was established in 1978. While it is the smallest variant of the chain, the largest Gulliver's attraction is Gulliver's World in Warrington. You might have seen Gulliver's famous Lilliput Castles with accommodation and woodland lodges. Ever since 2020, it has been approved for extensions. It plans on surpassing its authentic experience with farm parks, driving experiences, a museum and an ecology centre.
Lightwater Valley
Lightwater Valley is an Amazon 175-acre amusement park in Ripon, North Yorkshire. Known for its thrilling rides, it has indoor, outdoor and golf playing areas. Originally founded in 1969 by Robert Staveley, it is now owned by Brighton Pier Group. They acquired the attraction in 2021 for £5 million. Since then, the park has added air balloon rides, treetop trails, and go safari areas to its adventures.
Paultons Park
Established in 1983, Paultons Park prawns across 140 acres of scenic land. Located on the outskirts of Hampshire's New Forest National Park, the attraction has up to 70 thrilling rides. The park is equipped to cater to all ages with its magnificent coasters. Play areas, splash zones and live entertainment. Paultrons Park has 9 rides themed around the famous Peppa Pig World. It also has a multimillion-pound Tornado Spring-themed space inspired by the American Midwest desert. On top of providing visitors with nostalgic experiences, Paultrons Park has buffalo falls, trekking tractors, windmill towers and other renowned rides.
Whether you are an adventure seeker or a parent looking to create memorable moments with your family, UK's adventure parks will always mesmerize you. Consider hiring a minibus with Minibus Hire Kent for comfortable to-and-fro transportation. With our minibus hire in Kent, you can let go of all the hassles and worries of navigating your route and focus more on spending time with your family. We have a comprehensive fleet of minibuses to choose from with affordable packages. Additionally, Minibus Hire Kent has special discounts and other itinerary offers for theme parks and family outings.