Minibuses or Coaches: Which mode of transport is more suitable for corporate events?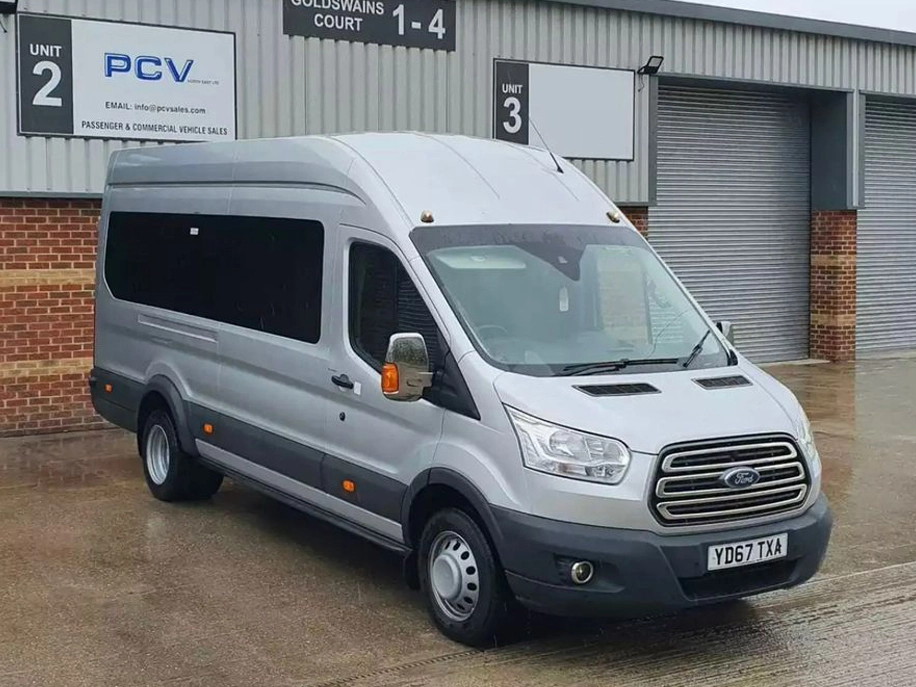 When figuring out the best transport for your next corporate event, one can be easily torn between a minibus hire or opting for a coach. After all, the decision holds immense potential to make or break your corporate event. Furthermore, the decision also affects the efficiency of your event and the overall experience of everyone involved. In this article, Minibus Hire Kent helps you to explore the benefits of both – a minibus and a coach. This way, you can make an informed decision.
The dealbreaker for Minibus vs Coach debate
When aiming for a transportation option that is manageable in your pockets, minibus and coaches are the best options. When considering between the two, there are typically one or two things that you need to evaluate before making a choice. These things are seating capacity and/or your overall budget. Minibus Hire Kent have been in minibus hire service for a long time, and the majority of our clients make the decision depending upon these two factors. However, let's dive a little deeper to see what the two choices offer singularly.

Advantages of a Minibus Hire for Corporate Events
A minibus is a mid-sized vehicle that boasts its design to cater to more people than a large car at once. Often, minibuses are also called mini-coaches. When talking about minibuses in Kent, they come in diverse shapes, sizes, and different brands. However, they all have the same core function: providing convenient transit to small groups seamlessly.
Cost-Effective: Minibuses are one of the most cost-effective vehicles on the market. When doing the maths, they come out to be even cheaper than owning and driving a car.
Environment and User Friendly: Some certain rules and regulations encompass a minibus. One of them is that minibuses are legally mandated to be equipped with seat belts at every seat, ensuring security for all passengers. Furthermore, Minibuses are generally environmentally-friendly choices, especially the ones that are recently manufactured. Minibuses consume less fuel compared to any other vehicle and have an amazing cost-to-passenger ratio.
Ample Storage and Facilities: Unlike sedans or SUVs, minibuses truly have much space when it comes to storing your luggage. Furthermore, apart from spacious storage areas and generous boot space, they offer additional legroom for each passenger.
Additionally, minibuses come equipped with wheelchair access, ensuring accessibility for passengers with mobility challenges. Furthermore, there are loads of amenities that one can indulge in with a minibus. These include luxurious seats, personal air conditioning vents, reading lights, comfortable neck rests and many more.
Advantages of a Coach Hire for Corporate Events
Even though minibuses are considered quite spacious, coaches offer significantly more room. Being a larger form of minibuses, coaches accommodate a larger number of people at once, nearly 30-50, depending upon its make. While minibuses are best for the city, coaches are meant for longer journeys. Usually, coaches are preferred for large group excursions.
Enhanced Amenities: Apart from all the seating and comfort-enhancing amenities of a minibus, coaches offer a lot more. They usually boast additional features like toilets and complete visual and audio entertainment systems, ensuring passengers' comfort and entertainment throughout the long journey.
More Area to Roam and Store: With larger and more comfortable seats than minibuses, coaches also provide a superior level of interior space. While adults bask in the luxury of its amenities as they stretch out and relax, kids usually love the extra space.
Furthermore, coaches not only have larger boot space to store your luggage, but they also house storage compartments within the seating area.
Smooth Rides Throughout: The larger size of coaches makes for a smoother and more stable ride, minimising discomfort during the journey. Its heavy weight and rigid shockers cruise through any hurdle or puddle like butter.
Conclusion
While there is plenty to consider between the two, the selection of the right vehicle is completely different for each person and group. Depending upon the distance of the journey, number of passengers and budget, one can lean either way. Coaches are best for long-distance and larger groups. Furthermore, minibuses typically accommodate up to 18 passengers, while coaches seat anywhere from 30 to 50 people.