The Benefits Of Hiring A Minibus For Corporate Events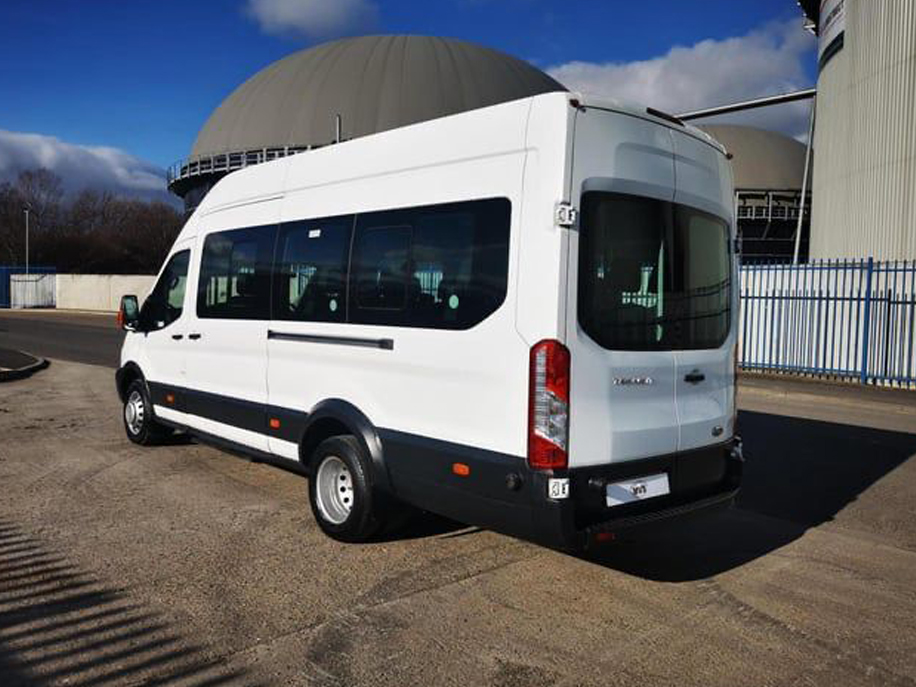 Renting a minibus is a huge weight off your shoulders. This implies you may enjoy your day without worrying about the little things. However, why would anybody need a minibus? Is there a set sequence of events, or are they flexible? You may get one for any purpose, from business gatherings to field excursions and conferences. But are there any advantages to using Mini Bus Hire for such functions? In a word, yes.
Hiring A Minibus For Corporate Events
Having everyone attend a company event may be a hassle, particularly if you require them to drive or pay for their rail fare. Having everyone ride together in a minibus helps the day go well and ensures they arrive in a clean and tidy vehicle. Hiring a corporate minibus is not only the most time- and money-efficient option but also relieves stress on your team by making transportation arrangements in advance.
Why You Should Use a Minibus Service for Your Company's Events?
Trim down on fuel and maintenance expenses
When calculating costs for a company, it is essential to include the overall amount spent on renting vehicles. The organization's operating expenses will vary based on fleet size and kind. Firms may increase or decrease their leased car fleet depending on the circumstances. Employees may save money on petrol and time on commutes by renting automobiles regularly. Fleet expenditures may be reduced by car rental since they provide cars with cheaper fuel rates.
Convenient corporate rentals
Many businesses find automobile rental a convenient way to get about during peak and off-peak seasons. Corporate rents tied to specific seasons allow for more accurate planning of expenses and expenditures.
Inspected and adjusted as needed
Whatever the length of your corporate rental arrangement, you can be confident that the minibusses you utilize have been regularly serviced and maintained. This is comforting to the vast majority of individuals. There will be cost reductions in operating expenses, unscheduled fleet downtime, and extraneous and lengthy administrative work.
Customized automobiles to fit your needs
A diverse fleet of cars is always available for hire, whether you need a minibus for corporate catering events or a standard corporate automobile.
Rental businesses spend less per month depending on the length of the contract and provide enticing bundles with client perks. Vehicles rented for a lengthy period may not be practical for constant use. In such a situation, companies may save money by Minibus Hire Kent for a variable period. Minibus rental companies also provide maintenance packages that help corporations save money.
Online assistance is available around-the-clock
Most minibus rental vehicle agencies now provide comprehensive customer support through their websites. To make reservations for rentals and other services easier, companies may save their information on the site.
Alterable lease lengths and car selections
You may tailor your business minibus rental experience to your specific requirements. There are several alternatives, whether you need a bigger van for corporate events or a specialized refrigerated unit for catering.
Reducing the cost of rent
The monthly cost of a corporate automobile may be deducted from a limited liability firm's corporation tax liability. The rental payments may be deducted from your annual taxable income if you file as a lone trader or a partnership.
The amount you may offset is determined by federal regulations that often factor in the CO2 output of the vehicle. If your car produces more than 160g/km of carbon dioxide, you may get back 85% of your purchase price.
Smaller, environmentally friendly mini buses are a popular choice for enterprises of all sizes since they may be claimed for their total purchase price if their greenhouse gas emissions are less than 160g/km.
Conclusion
Now you know why we think corporate minibus rental is a good idea for your company's event. It will help you fulfill your Duty of Care as an employer while reducing the expenses associated with employee driving.